Presentation
Une OD qui sait se montrer subtile ou bien, au contraire, aller vers la grosse disto qui tache !
Un module "Honk" : atténuation ou boost des mediums : rend les micros humbuckers très fluides et transparents en enlevant les mediums, ou rend les single coils très épais et rauques en augmentant ces fréquences,
Des harmoniques chantantes et "vocales",
Des composants choisis avec soin, notamment les condensateurs de liaison, diodes de clipping vintage, résistances carbone sur le chemin du signal,
2 chips type 4558
Deux modes de clipping : soft, pour un son volontairement très medium, ou hard pour un max de Grrr,
La Honkmachine fait peau neuve !
Vous l'avez connue comme ça :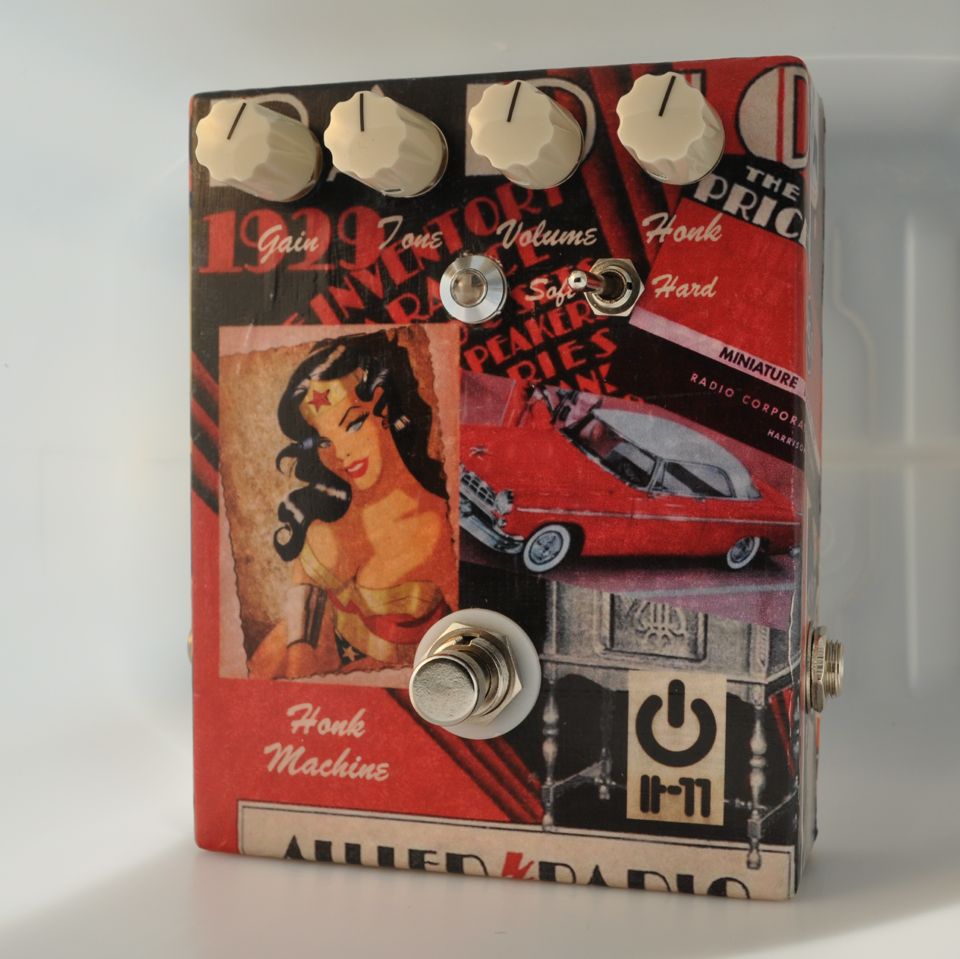 Elle change désormais de robe et revient en pleine forme, plus sexy que jamais !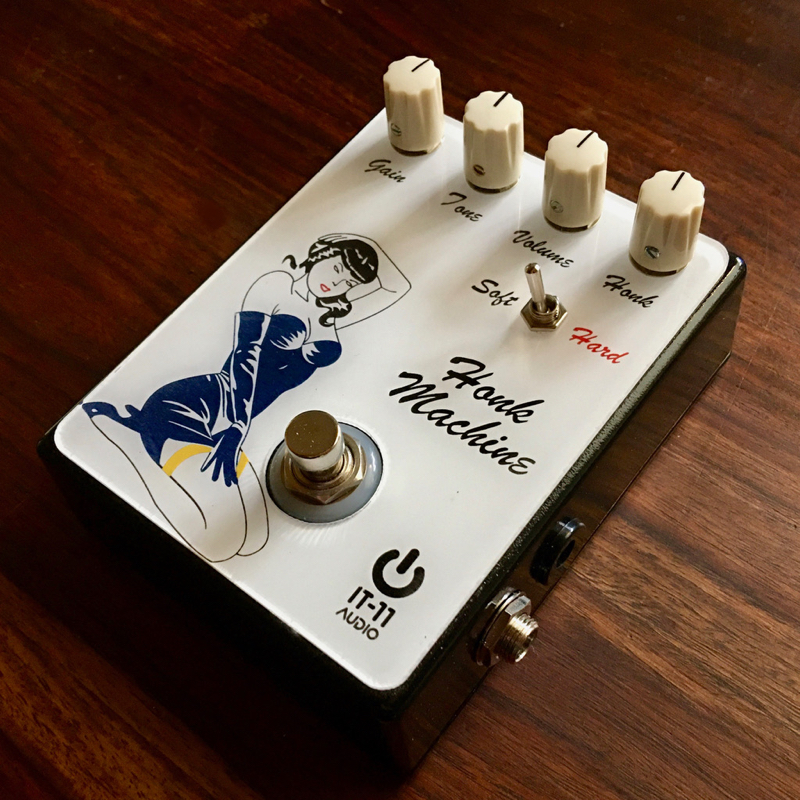 Le look évolue, le son ne change pas, toujours juteux à souhait et gorgé d'harmoniques !
Sons
Fender Telecaster CS – Micro bridge – Ampli Highwayman – Par Julien Bitoun :
Gibson SG '69 Par François Delfin :
Stratocaster – HonkMachine – Marshall 2203 (clean) :
Sample 1 :
Les Paul R8 – HonkMachine – Marshall 2203 (clean) :
Demo par Samuel George :
Demo Nicolas Garcia :
Neal Black et sa Honk Machine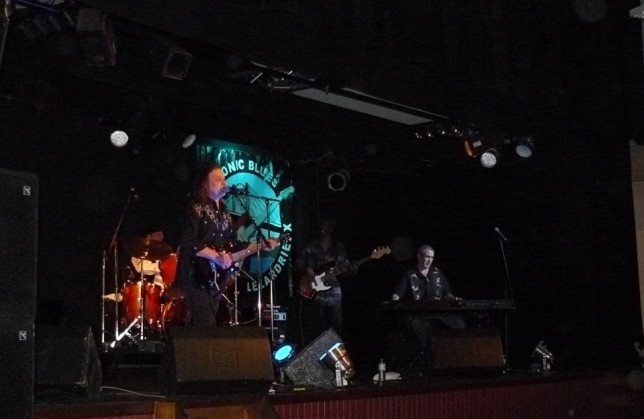 Neal Black sur scène –  Very cool band, fabulous musicians !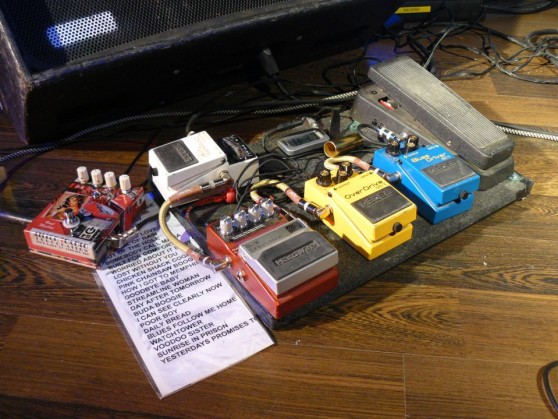 Le pedalboard de Neal : la honkmachine sur un ampli, les autres pédales vers le second ampli
Voici ce que Neal en dit : WOW !! I really like it !! Congratulations, you did a good job to make this pedal !! very , very cool tones i'm getting with this pedal
Neal Black sur le web : http://www.nealblack.net


N'hésitez pas à me contacter pour tout renseignement !